Entries in Google (3)
Wednesday, March 30, 2011 at 2:51PM

Today, Google launched +1, a button that users can click on blue links in Google Search results to say, in Google marketing's words, "this is something you should check out."
Beginning today, a small percentage of Google search users on Google.com in the United States searching in English will now see a +1 button next to search listings, when they are logged in. An example of this is shown in the video above.
Google will use all the recommendations to not only improve search results, but also to bring content and URLs into some sort of content stream on Google.com that will look a lot like the Twitter stream and the Facebook News Feed looks now.
Wednesday, June 30, 2010 at 1:55PM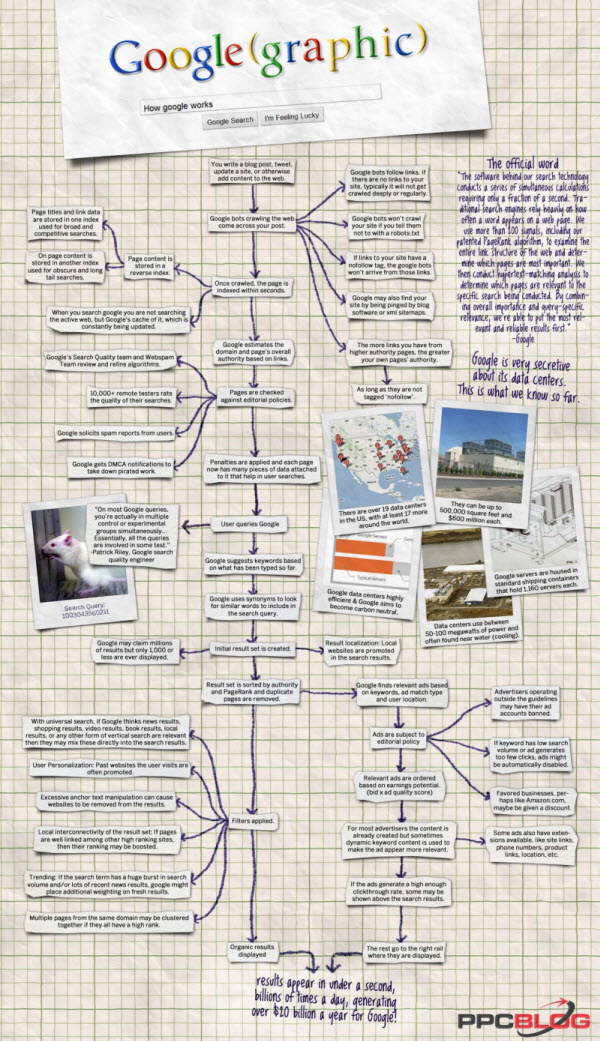 Infographic by PPC Blog
tagged
Google,
How it works
in
Google
Saturday, May 15, 2010 at 8:22AM
Google will pay AdMob $700 million even if its acquisition deal falls through, CEO Eric Schmidt said at the company's annual shareholder meeting. The executive confirmed a circulating rumor and revealed that a "kill fee" was in place that would pay almost as much as the $750 million buyout price. He justified the gamble by expressing confidence in the buyout plan itself.